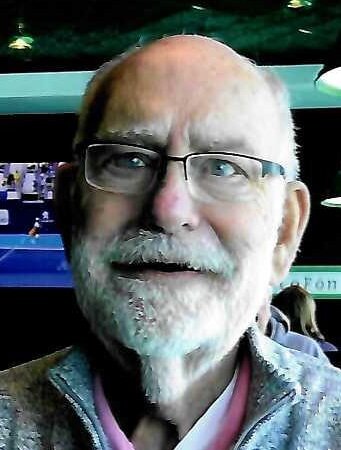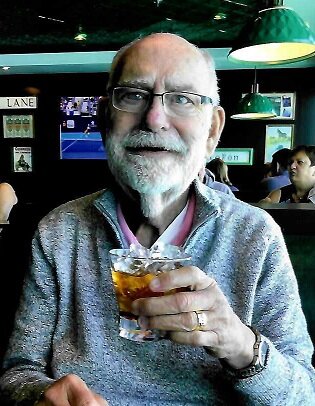 Obituary of James F. Fox
James F. Fox, a 38-year corporate banker, died at the age of 79 on January 14, 2023. Fox began his banking career as assistant manager of the Liberty National Bank's Credit Department in 1969 and rose through the ranks and expansion of the bank, ultimately becoming senior vice president of FleetBoston Financial Group in 1988. His entire career was in the corporate lending and corporate credit administration areas of banking. As part of senior management in credit administration, he participated in much of the growth, transition, policy-making, and organizational changes of a local bank's transition to joining a large national bank. For several years, Fox coordinated the review and approval of major corporate and private banking loans. He started the Corporate Loan Risk Management Program and Department in Buffalo and later started and coordinated staffing for all similar departments in all of the upstate New York central lending areas of FleetBoston, including Buffalo, Rochester, Syracuse, Newburgh, and Albany. At the time of his retirement, he had spent nearly four decades with the same employer, as the Liberty Bank, through mergers and acquisitions, became part of Bank of America. A native and resident of Wayland, NY until 1960, Fox was a graduate of Canisius College (BS in Accounting, '64) and of the University of Rochester (MBA, '66) before becoming an Assistant Professor of Accounting and Economics at Niagara University and later pursuing his banking career. Over several years he conducted numerous courses, seminars, and training programs for the bank, the Buffalo Chapter of the American Institute of Banking, Niagara Community College, and the University at Buffalo's School of Management's Advanced Commercial Lending Programs. While in banking, he was recognized for his professional corporate banking and accounting abilities. He co-authored a book on Significant Concepts in Accounting and Auditing for Credit Granters, which was used nationally for several years as a training tool for corporate lenders. He was active in local and national professional organizations at as officer, director, and as a member of numerous committees. Most notably, for several years he served on the National Corporate Lenders (RMA) Accounting Policy Committee which worked directly with the governing bodies of the American Institute of Certified Public Accountants (AICPA) and the Financial Accounting Standards Board (FASB) in formulating, evaluating, and amending accounting and auditing policies and procedures. Fox also served at the national level of the accounting profession as a member of FASB's Small Business Advisory Committee. Fox maintained emeritus life memberships in both the RMA and the Institute of Management Accounting (IMA). During his career Fox also served in numerous community organizations. He was a board member of the Buffalo Neighborhood Housing Authority, and was active in the Niagara Frontier Eagle Scout Career Day Program Committee for several years. He was a Eucharistic Minister at St. Barnabas Church in Depew, where he was active on the Parish Finance and Lawn Fete Finance Committees. More recently, he was a parishioner at St. Mother Teresa Parish at St. James Church in Depew, serving as a Eucharistic Minister, Funeral Minister, member of the Parish Finance Committee, member of the Parish Council, and bingo volunteer. Fox raised funds for several organizations throughout his career, including Catholic Charities, the United Way, Buffalo Area Chamber of Commerce, Canisius College, and Villa Maria Academy. He loved camping, and served on the Board of Directors, several committees, and as treasurer of Leisurewood Campgrounds in Akron. An avid patron of the arts, Fox for numerous years supported area theaters. He was active with both the Cheektowaga Seniors and St. Barnabas Seniors and served as a board member for the Senior Center Foundation and past president of the St. Barnabas Senior Group. He is survived by his wife of 56 years, Barbara (Blachowiak); three daughters, Dr. Ann M. Fox, Colleen A. (Jeffrey) Turton, and Maureen A. (James) Davie; and three grandchildren, Connor Davie, Brendan Davie, and Caterina Turton. He was predeceased by his parents, Victor and Genevieve Fox; a son, Kevin James; and a sister, Margaret Steger. Visitation in the Cichon-Borgosz Funeral Home Inc., 4929 Broadway, Depew, on Friday, January 20 from 3-7 PM. Relatives and friends are invited to a Mass of Christian Burial at St. Mother Teresa Parish at St. James Church 496 Terrace Blvd., Depew, on Saturday, January 21 at 10 AM. Please assemble at church.
Visitation
3:00 pm - 7:00 pm
Friday, January 20, 2023
Cichon-Borgosz Funeral Home Inc.
4929 Broadway
Depew, New York, United States
Mass of Christian Burial
10:00 am
Saturday, January 21, 2023
St. Mother Teresa Parish at St. James Church
496 Terrace Blvd.
Depew, New York, United States
716-683-2746
Please Assemble at Church
Entombment
St. Adalbert Cemetery - Lancaster
6200 Broadway
Lancaster, New York, United States
Morning Star Mausoleum, Level B, Crypt 27
Share Your Memory of
James
About Us
Since our founding, the guiding principle of Cichon-Borgosz Funeral Home Inc. has been the commitment to treating each family who comes to us as our own. This is why when choose to invite the families we serve into our home, it is with sincerity, pride, and dedication, we are committed to this time-honored tradition.